Keeping a Keen Eye on Vision: How to Improve the Impact of Patient Education
QooQoo is passionate about promoting improved eye health in partnership with pharma and medical device manufacturers and other eye care professionals throughout the country.
As marketing experts in the field of eye care, we are dedicated to bringing awareness and education surrounding prevalent, yet preventable or treatable, eye conditions, including cataracts, glaucoma, age-related macular degeneration, diabetic retinopothy, and dry eye syndrome.

The overall goal is for patients to protect their own vision and practice good eye health.
There is a growing shortage of licensed eye physicians in the United States. According to the American Academy of Ophthalmology, there are 19,216 active ophthalmologists in the United States.1 Additionally, there are 38,720 optometrists currently employed in the US.2

If that doesn't sound like a lot, that's because it isn't. Ophthalmologists are part of the overall physician shortage that has been a growing part of the healthcare landscape.
Innovative communication tools can help fill the gaps in patient education.
An article titled Supply and demand: Navigating the future of ophthalmology says "there will be demand for approximately 22,000 ophthalmic surgeons by 2025. However, it also estimated that the number of available ophthalmologists would fall short of that demand by more than 6,000 physicians. With more Baby Boomers crossing that threshold every day, ophthalmologists can expect to see even more patients and take on more responsibilities."
Simply put, our ophthalmologists are barely getting through their daily caseloads, leaving little to no time for proactive patient education surrounding important eye care topics. That's where healthcare marketing agencies like QooQoo can step in and create powerful communication tools to help educate patients on the importance of good eye health.
Whether the education comes from unbranded or branded deliverables, our country can use as much eye care education as possible at this time. Unfortunately, not everyone has the experience to communicate complex technical, medical, disease-state content in easy-to-understand, patient-friendly language.

At QooQoo, we pride ourselves in factoring in a broad range of audience considerations when producing effective patient education materials. For us, to educate our eye care audience, we must view it from different strategic perspectives.
Did you know that 1 out of 5 adults in the US is illiterate, according to US Department of Education data3? While literacy and health literacy are not the same, they are related. According to the 2022 Milken Institute Report on health literacy, "at least 88 percent of adults living in the US have health literacy inadequate to navigate the healthcare system and promote their well-being; only 12 percent are proficiently health literate."4

In other words, almost 9 out of 10 American adults struggle with health literacy. Inadequate health literacy results in lower adherence to preventive behaviors, weaker compliance with health interventions, and poor self-care. Those aged 65 and older have the lowest health literacy. Patient education around eye conditions such as glaucoma and age-related macular degeneration should employ tactics to combat health literacy in particular.

To address the overwhelming difficulty of communicating complex medical terminology to a large health-illiterate audience, QooQoo makes it standard practice to:
Write patient-facing materials at a 5th-grade level.
Diversify format. Adults scoring lower in health literacy are likelier to obtain health information from nonprint media (radio, television) and less likely to use printed/written sources (newspapers, internet). Consider using all the communications tools in your toolbox, including infographics, videos, podcasts, animations, long- and short-format blogs, print and digital ads, webinars, and live demonstrations or events.
While the scientific community agrees to disagree, there is a Microsoft-sponsored study that shows that the average human attention span is about 8 seconds, which has been said is less than that of a goldfish.5

Whether or not you buy the credibility of that statistic, it is safe to say the marketers, and educators alike, would benefit from delivering content in a way that is quick, concise, and relevant to the reader.
According to an article published in Review of Optometry, "race and ethnicity factor into diagnosing and treating select ocular conditions, including glaucoma, macular degeneration, diabetic eye disease, keratoconus and myopic degeneration."
Similarly, when attempting to communicate with a diverse audience, it is valuable to keep a lens of inclusivity firmly in place. Utilizing diverse patient photography and integrating real patient stories in their own words are a few ways to help improve diversity, equity, and inclusion in eye care education materials.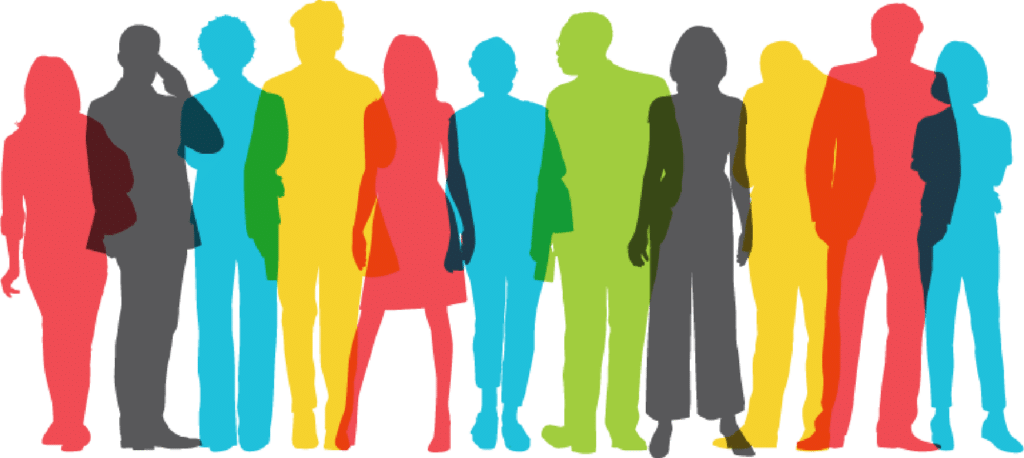 There are many patients who have an accessibility issue that may impact their ability to comprehend traditional patient education materials. Older eye care patients, in particular, may be looking to assistive formats to gain information.
Companies that leverage accessibility in their patient education and marketing initiatives reach a largely overlooked audience to expand their reach to potential customers and grow their business. Both big and small healthcare brands are improving their accessibility to patient materials.
Creating customized deliverables such as large print, braille, descriptive transcripts, and other assistive technologies make it possible for users of all abilities to fully understand eye care content.
While there is ongoing debate about the actual number of individual learning styles, most scholars would agree that most learners fall into four categories: read/write, kinesthetic, visual, or auditory.
Good marketers know to build out deliverables that pulse out valuable content along each of these four learning pathways. However, visual learners who are experiencing eye care issues may feel particularly frustrated. They value their sight as the primary way to consume content. 
One solution might be to place eye care educational content in traditional visual formats such as brochures or print ads but supplement with QR-triggered audio narrations. 
Read/write learners learn by reading and writing
Kinesthetic learners 
learn by touch
Visual learners
learn by sight
Auditory learners
learn by hearing
Those experienced within the eye care marketing field understand the ins and outs of the various eye care diseases and conditions. Armed with the knowledge of a particular disease state, including early indicators, common symptoms, disease progression, and patient demographics/psychographics, a savvy marketer can package educational content into a format/channel that is most appropriate and impactful. 
As an example, many glaucoma patients have to be reminded that their disease is progressing, even if they don't feel it. The importance of taking their drops as prescribed is an important educational opportunity. An animation that allows the patients to experience first-hand his or her own simulated and accelerated degradation of vision could be a powerful motivator for medication adherence. 
We can all do our part to improve eye care education.
If you took the time to read this article, you most certainly have the power to educate someone, somewhere, about the importance of proactive eye care. If you are a brand or a brand marketer, take pause to consider the nuances of your current eye care education initiatives.

When human sight is on the line, we need to focus on impactful eye care education.
QooQoo is a full-service agency dedicated to healthcare marketing, with a passionate vision for improved eye care education.
We are here to help. Contact us anytime.