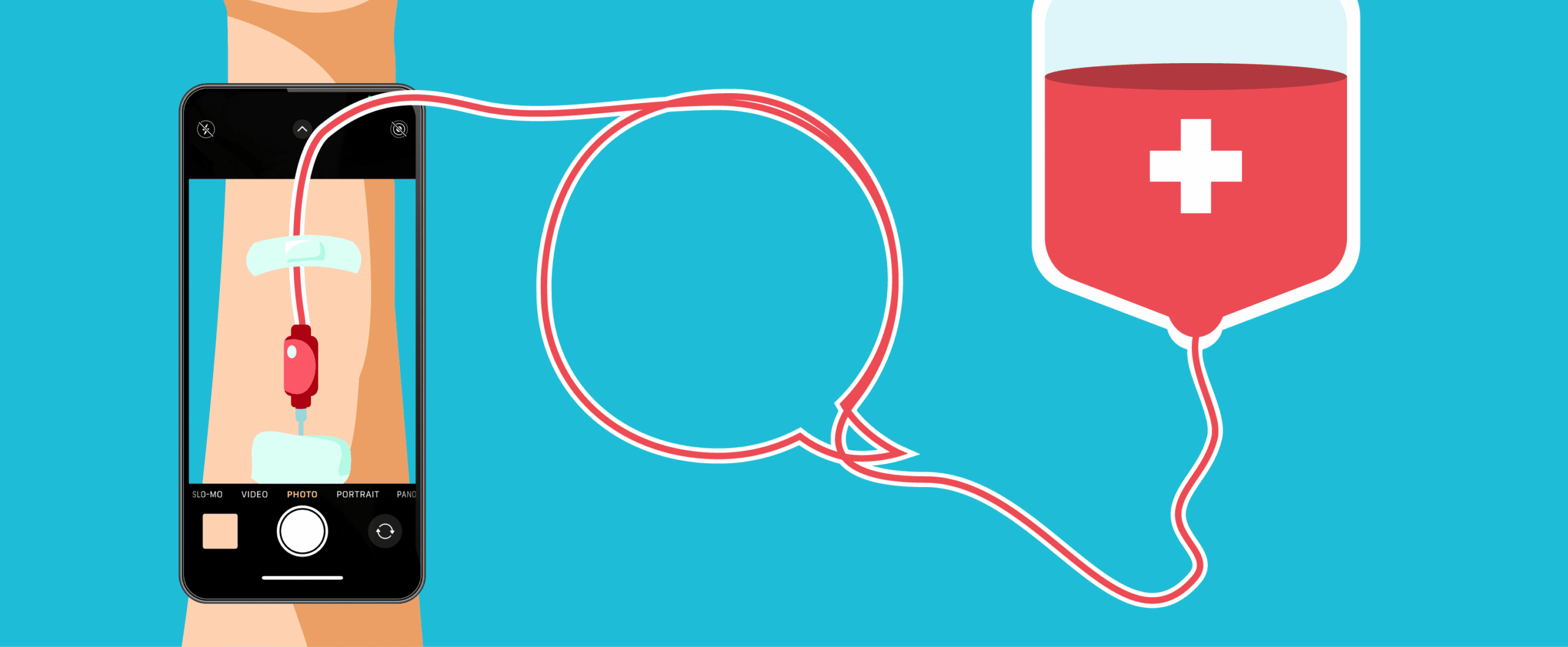 Visualizing Healthcare Outcomes with Augmented Reality Experiences

January is Blood Donor Awareness month. For many of our healthcare marketing clients, the month also represents also represents new opportunities for connecting with customers, patients, and the community.
Building a connection goes beyond highlighting the features and benefits of a product or service. In healthcare marketing, outcomes are what matters. But how do you demonstrate outcomes in a way that brings clinical data and statistics to life? To engage and inspire change, we need to tap into the emotional "so what". We need to create deep meaning out of data, and break down barriers to build affinity. At QooQoo, storytelling is a vital part of our healthcare marketing approach. One way to personalize those stories is through the use of immersive technologies like augmented reality.
In 2016, the publicly funded healthcare system in England, the National Health Service (NHS), had an important objective of increasing blood donations. However, motivating people to have a personal interest and then take an action is always a challenge. And similar to many healthcare marketing challenges, the act of donating blood is very transactional. A person goes in, tubes are hooked up, and blood is obtained. The person maybe gets a cookie and goes on to their next errand. Unless they have donated regularly, or have personally seen the benefits of donated blood, there isn't an emotional connection to the activity of giving. For some potential first-time blood donors, the emotional "so what" connection and motivation could be lacking.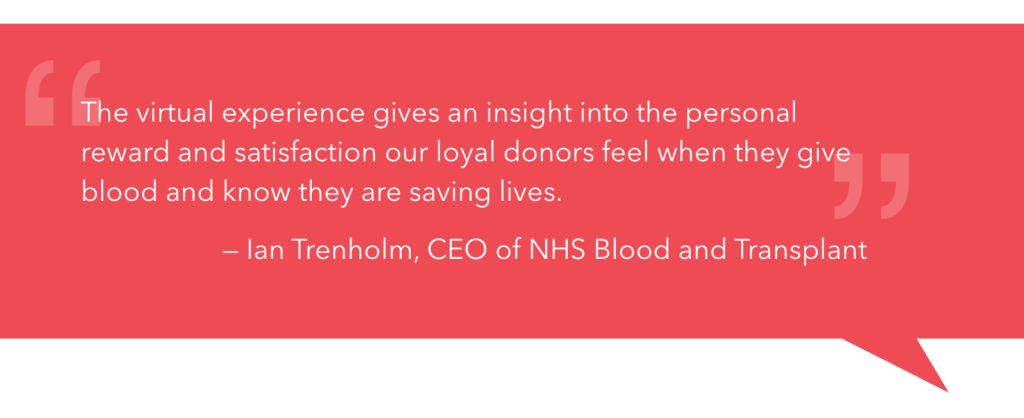 NHS used augmented reality and innovative digital billboards that helped people better experience what their blood donation would mean to patients suffering from a disease. The campaign was created by UK-based agencies 23red and Ocean Outdoor Media.
The components of this campaign included real patients with blood disorders, a digital billboard, stickers that served as the marker, and the augmented reality experience itself.
A sticker on a person's wrist acts as a marker to activate an augmented reality animation of blood being drawn from the wearer. The digital billboard then displays the blood transfusion bag filling with blood and the featured patient transforming from looking ill to looking well.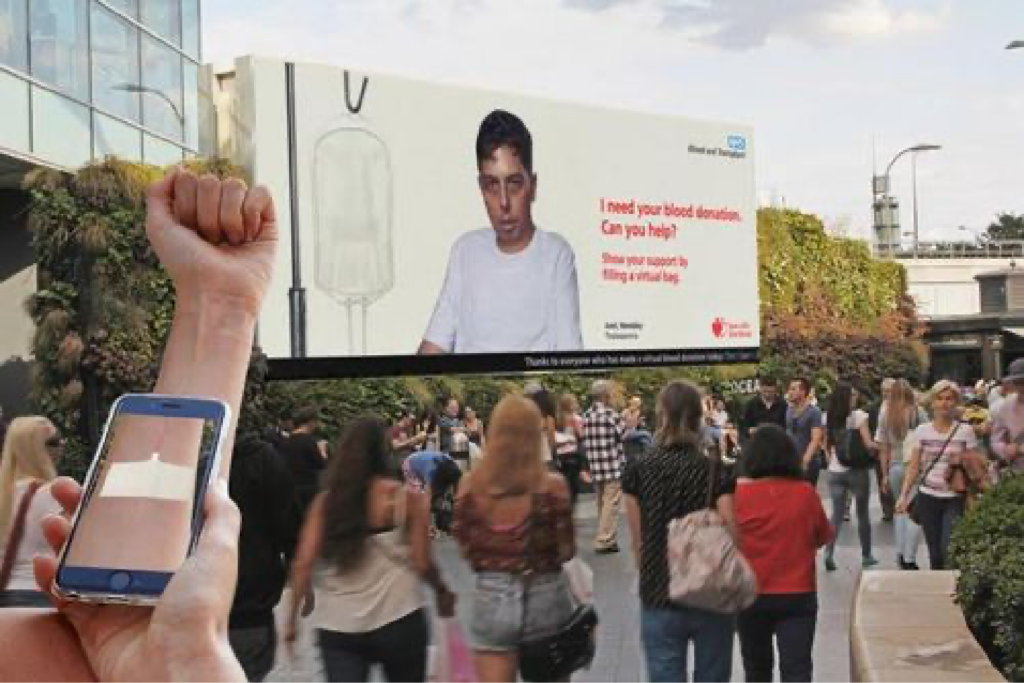 When asked why augmented reality was used, Ian Trenholm, the CEO of NHS Blood and Transplant, stated, "We need to find new ways to show people the importance of blood donation. The virtual experience gives an insight into the personal reward and satisfaction our loyal donors feel when they give blood and know they are saving lives. Each unit of blood donated can help save or improve the lives of up to three people."

To add value, the whole event was filmed as a promotional video for NHS, further extending the reach of the campaign. With this additional exposure, one didn't have to be at the event to be emotionally connected to the cause.
While QooQoo did not work on this campaign, we believe it is crucial for healthcare marketers to share success stories, especially those that best exemplify the use of technology to support important causes or care paths. When we learn from each other, everyone wins.
Immersive technology in healthcare marketing helps to create a storytelling (or "storyliving" as we like to say) experience that connects people to abstract concepts, both viscerally and emotionally. If you are interested in understanding more about brand storytelling or how virtual or augmented reality can play a role in your healthcare marketing efforts, contact us to start something Q.
QooQoo is a full-service agency dedicated to healthcare marketing and making partnering easy.